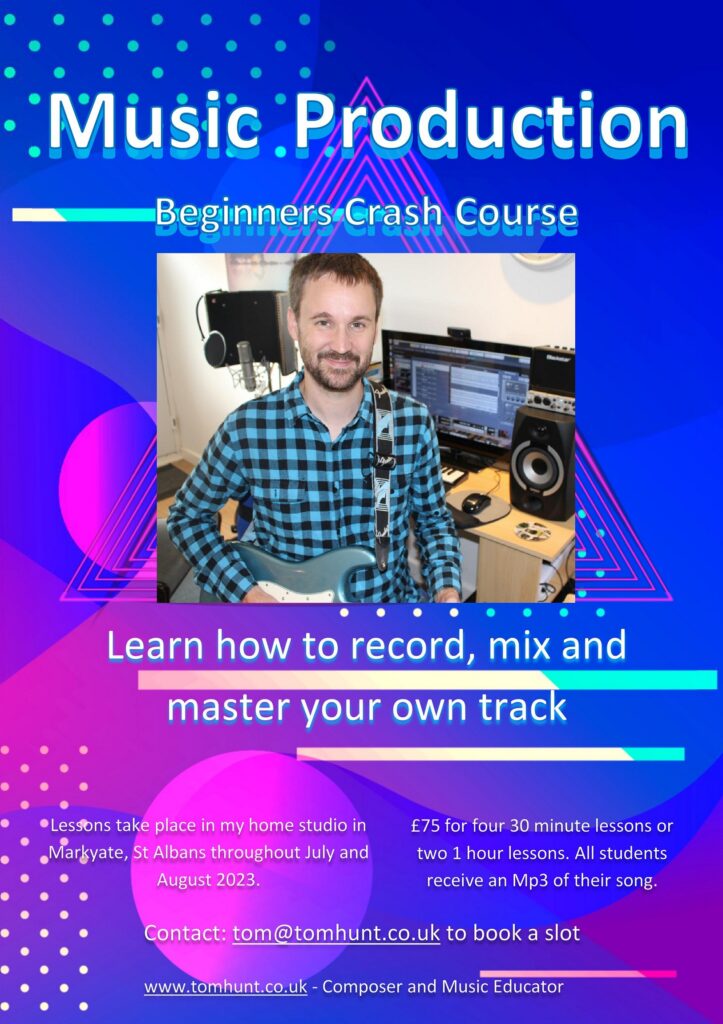 I'm pleased to say that my Music Production Crash Course is returning this summer! Sessions are available throughout July and August 2023.
This was a lot of fun last summer and students worked to complete recordings of their own compositions or cover songs (for example one student created a fantastic short version of Don Henley's 'Boys Of Summer – complete with drums, bass and guitar!).
My home studio is equipped with a variety of live and virtual instruments so I'm happy to help students work in any genres of music that interest them.
If you'd like to book a place please contact me on tom@tomhunt.co.uk