About Tom:
Based in St Albans, England, Tom is a composer and music tutor who believes that everyone should have the opportunity to learn an instrument – for the joy, creativity and powerful mental health benefits.
Tom's greatest love in music is composing and his music has been featured internationally on a variety of TV shows and films. He also provides instrumental and music production lessons, specialised BSL music tuition for Deaf students, composition workshops and Arts Awards.
Bio:
Tom graduated from New Zealand's prestigious University of Otago in 2008, with 'A' grades in all final music modules. He has studied under a variety of tutors including extensive training with virtuoso Nick Andrew, a renowned session guitarist and a previous judge for the international competition 'Guitar Idol'.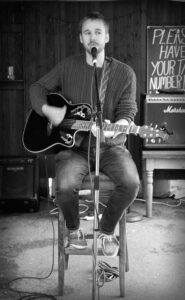 Proficient in a variety of styles of music, Tom has composed for and performed in everything from Jazz, Blues and Folk acts, to Heavy Metal and Rock bands. A recent example of Folk/Blues is 'Outlaws Kept The View', an acoustic duo in which he played guitar and sang lead vocals alongside bassist Jake Munn. The pair have performed at some of London's top venues including Monto Water Rats, The Good Ship and Proud Galleries.
Their music has also been a hit with filmmakers and is featured on the acclaimed snow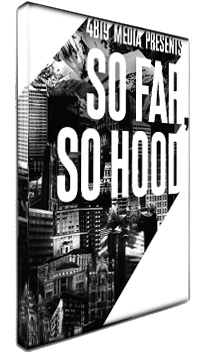 sports DVD 'So Far So Hood' (4bi9 Media 2009), as well as online in 'Wednesdays with Wallisch' – the video diary of world champion skiier Tom Wallisch. Their songs have been played on local and London radio stations and in 2009 they topped the songvault.fm blues charts ahead of hundreds of international artists.
Tom has also composed and played guitar with various rock bands. In 2011 he teamed up with members of hard rock band 'New Device' to create the song 'Hell to Pay',  which is out now on Abstract Records.
Away from bands and duos, Tom has written scores for film and television. Examples include composing for two short TV nature documentaries in a series called 'Wild Dunedin' (channel 9, 2008). Double Emmy-award winning filmmaker Ian McGee described his music in these films as 'Fantastic!'.
Tom also composed for the final footage of the famous 'Press Bar' in the House of Commons (before it closed in 2009), as well as 'Just Us' which featured in Cannes Film Festival Short Film Corner 2008.