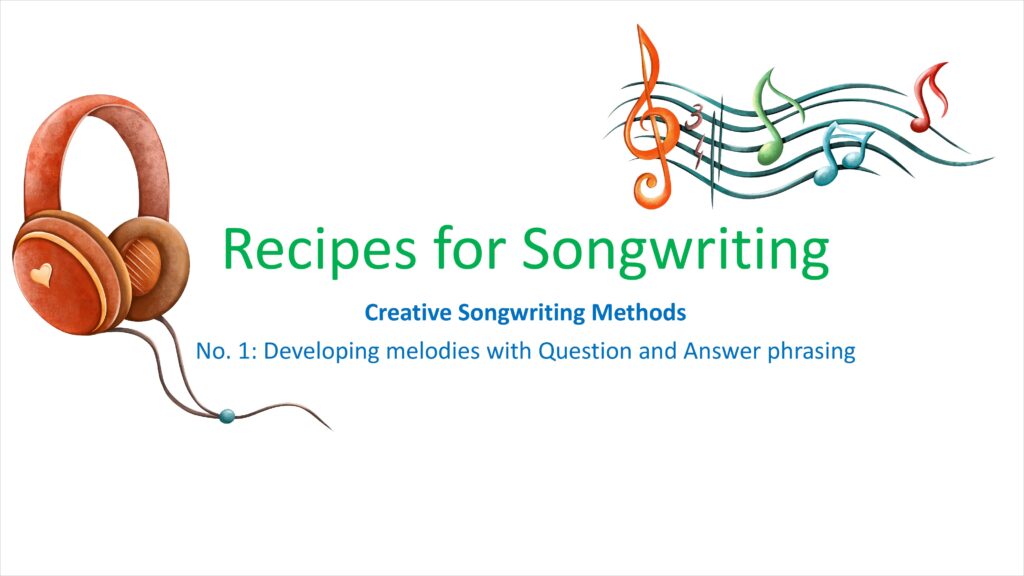 This 20 page presentation/E-book costs only $6 and takes an in-depth look at one of the most effective methods for composing melodies: 'Question and Answer' phrasing. This approach has been used in all genres of music and is one of the main ways that melodies can imitate spoken language.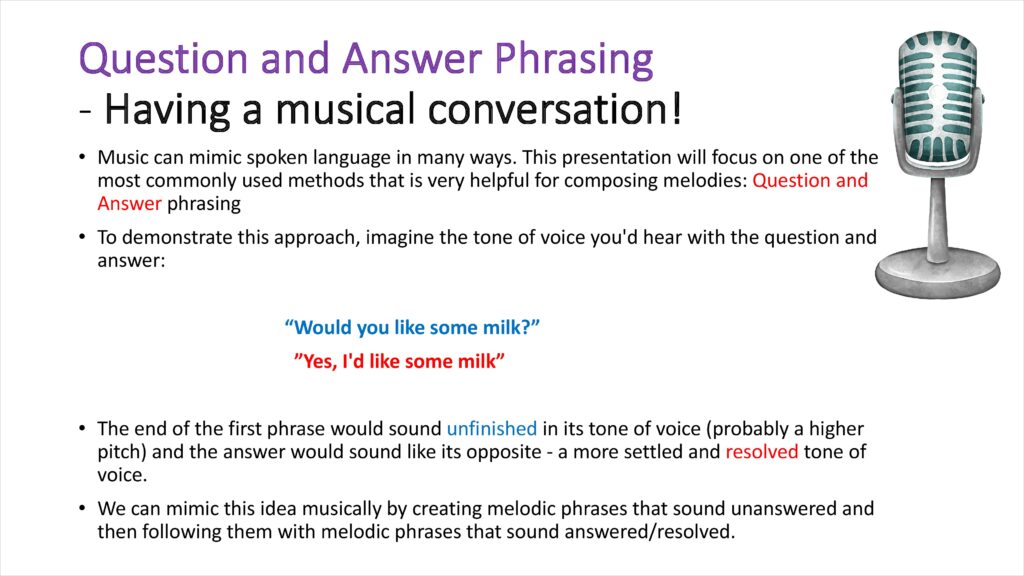 It is a very useful compositional tool to have for all musicians and works equally effectively in a variety of settings including songwriting, improvisation, film scoring, classical compositions and more.
Question and Answer phrasing means that unresolved sounding melodic phrases are followed by melodic phrases that sound resolved. This 'tension and release' contrast creates a conversational feel in the music. This book explains in detail how to successfully achieve this approach alongside audio tracks, various notated examples (plus guitar TAB) and student exercises.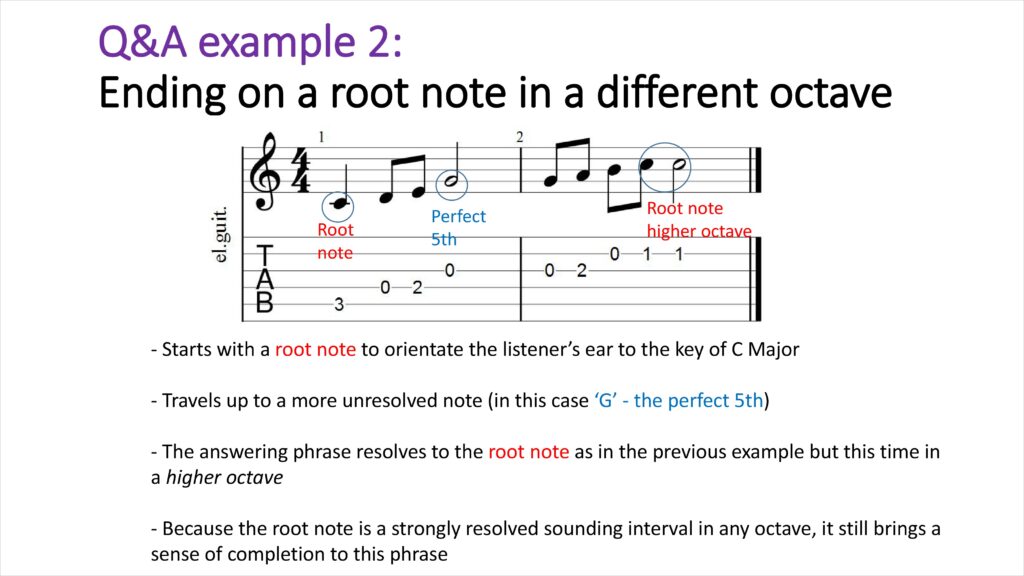 Suitable for intermediate music students this product contains:
– 20 page E-book in Powerpoint and PDF format ready for lesson planning and/or personal use
– Standard notation and guitar tab
– 10 high quality audio tracks including backing tracks for exercises (Mp3 format)
– 3 Student exercises
You can download a sample or buy a copy here: https://www.teacherspayteachers.com/Product/Recipes-For-Songwriting-Series-1-Build-Great-Melodies-with-QA-Phrasing-8728859#show-price-update